I've spent the past 48 hours at the HPI Hackathon sponsored by eBay Kleinanzeigen and mobile.de, but this time I organised the event together with 2 of my fellow students. Of course I couldn't resist and hacked together a little app together with Jakob Frick, the so called Estirator!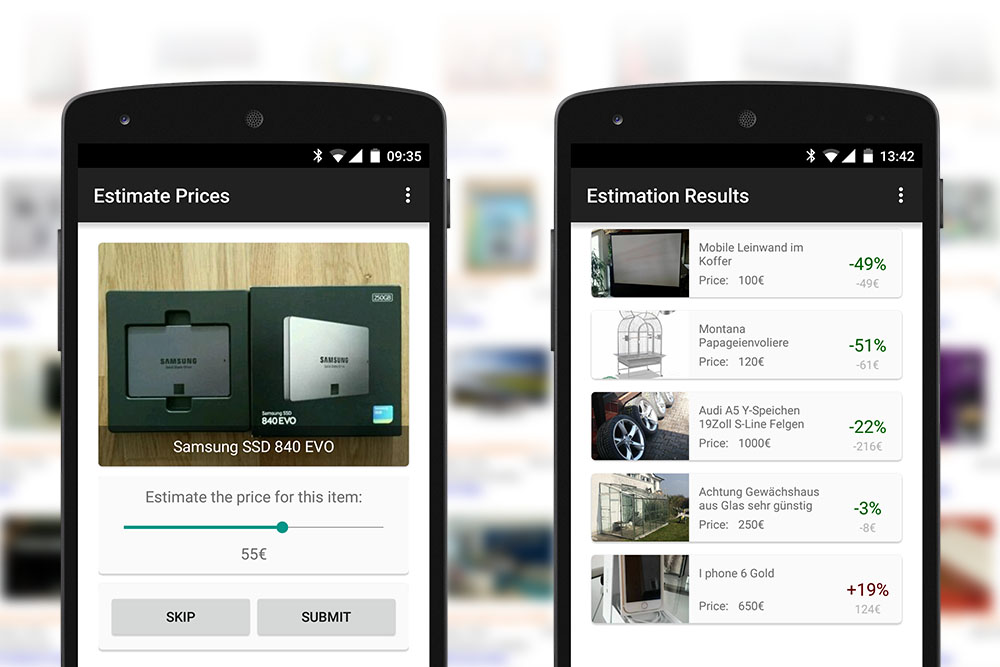 Estimate Prices!
The app will show you a bunch of eBay item listings, but only one at a time and without mentioning the price of that item. You now have to estimate a price for each item, just based on the photo and title.
After you have done that, the app will show you all the items that you have previously estimated – but this time it will tell you the real price.
But, what's the point?
The estimated prices from each user are coming together in a cloud database hosted on the Google App Engine. It can generate a ranking of items that are currently available on eBay, sorted by how much under worth they are sold.
Advantage for users: After they have contributed to the database by estimating items, they can find super cheap offers within seconds.
Advantage for sellers: They can get an idea of how much customers are willing to spent for their products.
Advantage for eBay: Possible A/B testing for product photos and their influence on the customer.
The app is open-source and available on GitHub, feel free to check it out: